INDUSTRIAL COATINGS
Ultrasonic Spray Systems
Sono-Tek has been a manufacturer of precision ultrasonic spray systems for over 40 years. We supply modular spray systems for in-line applications of industrial materials such as float glass that require clog-free, repeatable and uniform thin film coatings over large areas.
Other industrial applications include flat glass coating, architectural glass coating, textile treatments such as flame retardants and anti-corrosive protective coatings, industrial bakeries, and industrial food production processes such as antimicrobial coatings and flavorings. Our large area coating systems have a significant impact on environmentally friendly processes by dramatically reducing material consumption and associated costs.

Precision coating of medical devices
Ultrasonic spray systems are used in a wide variety of medical applications due to their very precise, clog-free, repeatable spray performance and ability to dispense very small amounts of liquid. With a reputation as the world leader in stent coating equipment, Sono-Tek has brought some of the best precision medical device coating equipment to market. For the ever-evolving medical industry, Sono-Tek offers unique coating solutions for high-quality medical device coatings.
Energy
We continue to expand our offerings for sustainable energy generation and storage applications with large-scale production and lab-scale solutions used by the world's largest solar cell and fuel cell manufacturers.
Some specific technology areas for solar cell production include fluxing of silicon solar cell solder joints, suspension deposition for TCO layers in thin film solar cell production, phosphorus doping and spray pyrolysis applications.
Fuel cell coatings for PEM manufacturing include application of catalyst inks such as carbon platinum and other noble metal suspensions to Nafion membranes.
Sono-Tek ultrasonic spray technology enables uniform thin-film nanocoatings that are highly durable and increase efficiency, with minimal overspray and material loss from expensive coating inks.
We are pleased to be able to contribute to the development of technologies for sustainable energy production and storage, and thus play a part in further improving these green technologies.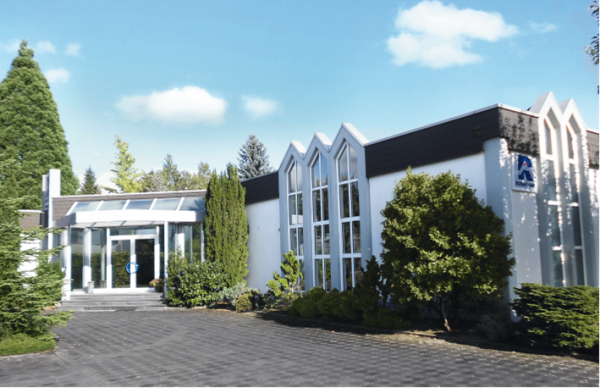 About
Enterprise
The RUBRÖDER family owned enterprise group with location in Bendorf at the famous river Rhine distributes for 40 years Systems for Product Development and High Volume Manufacturing Equipment from USA and Japan in Germany and Europe.
The both proven and innovative technologies of our international partners support our German and European clients in developing new quality products and manufacture in a more cost effective and environmentally friendly way.
Innovation has the potential to improve people's lifes. Therefore we serve R&D and Industry in the Development and Scaling Up of Novel Coated Products. We do this by supplying Customized Coating Equipment.